Coffee Table Books about Fashion are an art book lover's dream. Not only are they full of inspiring fashion imagery of the rich and fabulous, but they also are timeless testaments to periods of fashion, style, and luxury. Glancing through my favorite fashion coffee table books from time to time inspire me creatively. They make great gifts for chic family and friends. At the very least, they are beautiful coffee table decor!
Oh, how I love them so. Find some beautiful books in the list I have included.
1.The Gospel according to Coco Chanel
"Life lessons from the world's most elegant woman.   Coco Chanel brought us the little black dress the timeless Chanel suit and classic Chanel No. 5 perfume.   This charming book explores the philosophy of this fascinating woman on topics ranging from style to passion from money and success to femininity and living life on your own terms."
2.The Big Book of Chic -Miles Redd
"An internationally acclaimed interior design sensation, Miles Redd is known for his quirky brand of cozy glamour. This lavishly illustrated volume features a diverse selection of his unique interiors, an inspiration to anyone interested in spirited, eclectic design.
3.Mert Alas and Marcus Piggott
"Jump into the megawatt world of Mert and Marcus, the creative tour de force who have styled and shot some of the most powerful brands and personalities of our time, from Miu Miu to Angelina Jolie, Givenchy to Gisele Bündchen. Sourced from our best-selling Collector's Edition, some 300 picturesilluminate the hyper-glamorous, hyper-glossy repertoire of a creative partnership that has defined and redefined standards for fashion."
"The unprecedented publishing venture that was the Helmut Newton SUMO takes on a lighter but no less glamorous format in this ravishing XL edition. Carefully revised by June Newton and with its own presentation stand, the book remains a spectacular tribute to the 20th century's most influential, intriguing, and controversial photographer, with hundreds of exquisite images from his stunning fashion shoots to his shimmering nudes, provocative mise-en-scènes, and celebrity portraits."
5.Peter Lindbergh. A Different Vision on Fashion Photography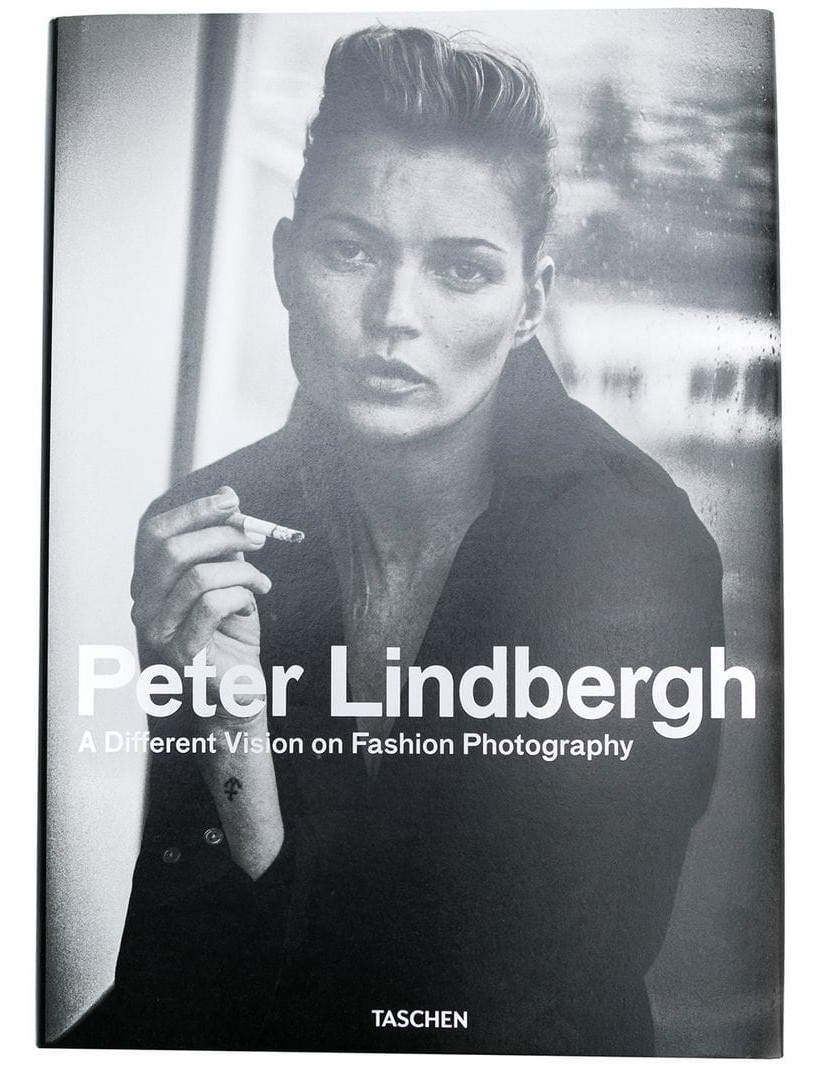 "Discover four decades of unique fashion storytelling from Peter Lindbergh. This stunning photographic collection includes more than 400 Lindbergh pictures, many previously unpublished, to showcase his seductive, cinematic aesthetics and the new narrative vision he brought to art and fashion. The images are accompanied by personal tributes from Jean Paul Gaultier, Cindy Crawford, Anna Wintour, and other front-row royalty."
6. Fashion Designers A-Z, Stella McCartney Edition XL 
"Explore a century of fashion's greatest: photographs of over 500 garments from the Museum at the Fashion Institute of Technology's permanent collection illuminate more than 100 designers and their resonating influence on fashion history, with the most remarkable pieces explored in their own right. An instant classic, this limited title is one-of-a-kind addition to all fashion libraries."
7.100 Contemporary Fashion Designers
"From i-D creator Terry Jones, this compact survey taken from the Fashion Now! series is your go-to guide to the designers transforming the way we dress. This encyclopedic handbook profiles both the reigning kings and queens—such as Miuccia Prada and Jean Paul Gaultier—alongside the up-and-coming, like Alexander Wang, Proenza Schouler, and Stella McCartney."
"Mario Testino's Undressed removes various layers. Coinciding with an exhibition conceived exclusively for the Helmut Newton Foundation in Berlin, this intimate series explores the notion of undressing in photography as much as it lays Testino's archive bare, probing beyond the photographer's established public image to reveal a deeper understanding of his practice and oeuvre.

The 50 featured photographs center on the naked body, alternately exploring and pushing the traditions and boundaries between sex, gender identity, and fashion. Honoring the influence of Helmut Newton, the images become abstracted body landscapes, the protagonists appearing as mere form, a torso, even a statue."

9. 20th-Century Fashion. 100 Years of Apparel Ads
"In this illustrated fashion story, 400 fashion advertisements from the Jim Heimann Collection trace not only the changing trends and silhouettes of the 20th century but also the evolution in their marketing, as fashion developed from an exclusive Parisian salon business into today's global mega-industry."
No need to fret about coffee table decor styling. I have you all covered in this post. Happy Styling!